H3ABioNet delivers high quality training covering various aspects of bioinformatics
Upcoming and Current Training
H3ABioNet organises a variety of high-quality courses and training events covering various aspects of bioinformatics from general introductory topics to more specialised ones such as Next Generation Sequencing and Genome-Wide Association Studies analyses.
Training proposals on different topics that are pertinent to human health, have synergies with the H3Africa projects and are also in line with H3ABioNet's vision of developing Bioinformatics capacity within Africa, may be submitted here.

Please also take note of the H3ABioNet training event policy available here.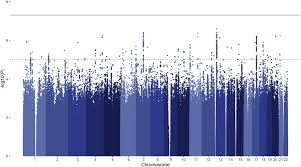 Several projects within the H3Africa consortium are conducting Genome Wide Association Studies on different traits and phenotypes. H3ABioNet has run several workshops on the analysis of GWAS data, how...
Read More
| Course | 24 January 2023 - 30 March 2023
The Research Data Management (RDM) short course introduces the principles and practices of RDM and practical advice for implementing these practices in African research context. Topics covered include...
Read More
| Workshop | 26 June 2023 - 29 June 2023
Past Courses and Training Events
H3ABioNet has hosted and been involved in a number of training events and courses since it's conception in 2012. For a list of past H3ABioNet courses and training events and to access the applicable training material, please browse through the training categories below:
Bioinformatics Introduction
Bioinformatics Intermediary