Building pan-African Bioinformatics Capacity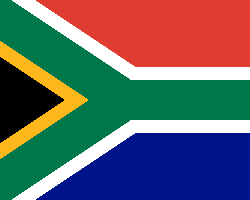 The Centre for Proteomic and Genomic Research, CPGR

Member Node
The Centre for Proteomic and Genomic Research (CPGR) is a non-profit organisation providing state-of-the-art 'omics' services to the life science and biotech communities in South Africa. Based in Cape Town, we combine state-of-the-art, information-rich genomic and proteomic technologies with bio-computational pipelines to create-fit-for-purpose offerings for customers in academia and industry.
Dr. Judith Kumuthini : Node PI
Human Capital Development Manager Judit received her BSc in Biomedical Science and MSc in Bioinformatics in the UK. She completed her PhD at University of Cranfield, UK, in Bioinformatics in genetic network (GN) extraction using a Bayesian belief framework. During her PhD, Judit established novel processes to learn genome-wide GN for E. coli, yeast and humans, from microarray data. Judit later joined the drug discovery group at GSK (Glaxo Smith Kline, UK) as a drug-target bioinformatician. After completing a post-doctoral research fellowship at University of Cape Town, she became the Bioinformatics Manager at the CPGR and is currently Human Capital Development (HCD) Manager at the CPGR leading her team to provide expertise in various fields in bioinformatics through research. This includes providing support and R&D through collaboration, to life scientists in the "omics" field, and addressing a wide range of biological questions from genomics to system biology. She is committed to HCD in the bioinformatics arena to enhance the knowledge base in Africa. At the CPGR, Judit started managed various training programs and initiatives including KTP (knowledge transfer programme), aimed at developing specific skill sets required for the next generation of in silico biologists and bioinformaticians. Judit is a co-PI of H3ABioNet project (H3A bioinformatics network) under the umbrella of H3A funded by the NIH (http://h3africa.org). She has trained and supervised many postgraduate students in Europe and Africa in the past. Her broad research interests include African genetic rare diseases, personalized medicine, pharmacogenomics, standardization and data governance and e-learning.
Bioinformatics
Data Governance
Computer Science
Mathematics
Biobank
Data Analysis and Design
Data Identity and Mapping
Data Integration and Warehousing
Data Visualization
Data Quality Management
Data Security
Genetic Variation
Data Submission, Annotation and Curation
Genotyping Experiment
Database Management
Population Genetics
Population Genomics
Functional Genomics
Software Engineering
Gene Expression
Quantitative Genetics
Rare Disease
Sequence Assembly and Analysis
Statistics and Probability
Whole Genome Sequencing
Workflows
Public Health and Epidemiology
Mr Olabode Ajayi - Bioinformatician
Mr Ajayi has over 2 years of working experience as a data analyst and software developer in the field of bioinformatics and software applications development. I have the expertise, leadership, training, and motivation necessary to successfully carry out a research project. I have a broad background in computer science and bioinformatics, with specific training and expertise in gene identification, statistical genetic and translational applications, and variation detection (such as variants discovery via high-throughput sequence data). I have full knowledge of building and designing databases and workflow systems for downstream data analysis. I have a proven track record in designing and implementing workflow systems for investigating the Mycobacterium tuberculosis research project. In addition, I was part of the South Africa National Bioinformatics Institute (SANBI) team that successfully implemented Galaxy projects as a collaborative tool for other researchers. The produced workflow systems and tools served as a foundation system for inexperienced biologists who have no computer science background for carrying out their research projects. My current MSc research topic is based on a comparative evaluation among different workflow systems. My research design and methodology is based on an implementation of reproducible workflow protocols. This is to allow integration of bioinformatics tools among others in Galaxy project, Arvados, and other scripting workflow systems for scientists or novice researchers. I am eager to be challenged in order to grow my skills and improve at my work, for being a professional bioinformatician.
Bioinformatics
Data Governance
Computer Science
Mathematics
Biobank
Data Analysis and Design
Data Identity and Mapping
Data Integration and Warehousing
Data Visualization
Data Quality Management
Data Security
Genetic Variation
Data Submission, Annotation and Curation
Genotyping Experiment
Database Management
Population Genetics
Population Genomics
Functional Genomics
Software Engineering
Gene Expression
Quantitative Genetics
Rare Disease
Sequence Assembly and Analysis
Statistics and Probability
Whole Genome Sequencing
Workflows
Public Health & Epidemiology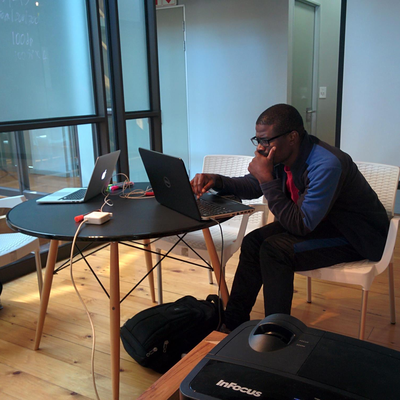 Dr Gordon Wells
Dr Wells comes from a molecular modelling background applied to drug discovery. This ranges from polyamine biosynthesis in malaria, NMDA receptor subytype modulation and Co-enzyme A biosynthesis in various pathogens (including malaria, Staphylococcus aureus and TB). Recently I have transitioned to pharmacogenomics (expanding my interest in drug discovery to medical genetics and the genetics of drug metabolism) at CPGR/H3A, and image analysis of TB infection (for my research at AHRI, Durban)
Bioinformatics
Drug Discovery
Molecular Dynamics
Molecular Modelling
Pharmacogenomics
Proteins