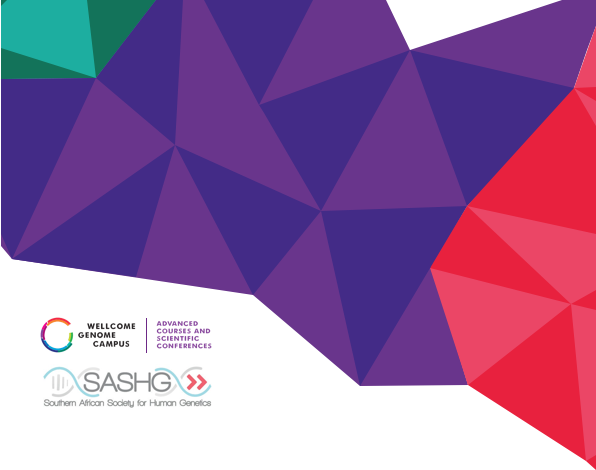 Human and Vertebrate Genomics Bioinformatics Tools and Resources 10th to 12 August 2017
In collaboration with the 17th Biennial Congress of the Southern African Society for Human Genetics, this free-to-attend, 3-day course will provide an intensive introduction to bioinformatics tools freely available online, focusing primarily on the Human Genome data.
Participants will be given hands-on training in the use of public databases and web-based sequence analysis tools. All course materials will be provided and also made available on the Web. The course has a strong emphasis on applied training, and practical exercises along with interaction and discussion between participants and instructors are key features of the programme.
The course is free to attend amnd will be held at the Southern Sun Elangeni & Maharani Hotel, Durban, South Africa, prior to the start of the Congress. Applications are also welcomed from non-Congress attendees.
Places are limited and will be awarded on merit. Please see "How to Apply" for more details.
Please note: Partcipants will need to provide their own wireless-enabled laptop computer for practical sessions.
Dates for of the workshop: 10th to 12th August 2017
Location of the workshop: Durban, South Africa
Application deadline: 30th June 2017
Workshop website: https://coursesandconferences.wellcomegenomecampus.org/events/item.aspx?e=648
Learning Outcomes:
On completion of the course, participants can expect to be able to:
Browse and query genomes, and be able to interpret how genes and other features are displayed. Download data with BioMart and Table browser, upload their own data and interpret different biotypes.
Identify paralogous and orthologous genes, compare genomes and identify evolutionary conserved sequences.
Explore and interpret ENCODE data.
Query protein and domain databases, interpret protein structures, perform basic homology modelling and investigate pathway databases.
Access non-coding RNA databases, microRNA resources and view and interpret them.
Query genomic variation resources, integrate variation information and view this in the context of the genome and interpret genotypes and haplotypes.
Explore variation and the relationship between genotype, phenotype and disease using a variety of tools and databases.
Evaluate Next Generation Sequencing methods and their applications.
The programme will include lecture and practical computer-based sessions covering the following topics:
Genome Browsing
Comparative Sequence Analysis
Working with Encode Data
Proteins, Complexes and Pathways
ncRNA
Genomic Variation
Variation, Function and Disease
The course will be held at the Southern Sun Elangeni & Maharani Hotel, Durban, South Africa, prior to the start of the Congress.
Applications are also welcomed from non-Congress attendees. Places are limited and will be awarded on merit.
Please see our website for full details: wellcomegenomecampus.org/coursesandconferences
Trainers:
Jane Loveland (Wellcome Trust Sanger Institute, UK)
Ben Moore (The European Bioinformatics Institute, UK)
Matthew Clark (Earlham Institute, UK)
Bert Overduin (University of Edinburgh, UK)
Pablo Rabinowicz (Independent Consultant (former Principal Investigator, Institute for Genome Sciences, USA)
Arox Kamng'ona (University of Malawi College of Medicine, Malawi)
Application deadline: 30th June 2017
Workshop website: https://coursesandconferences.wellcomegenomecampus.org/events/item.aspx?e=648